REAL SNOWBOARDING MARCH CAMP 2024
DATES: 17th – 24th March 2024 – from
£850

per person

Join the best snowboard camp in Europe! Our snowboard camps are a great experience for any snowboarder wanting to progress their skills and learn from experienced coaches.
AN ALL-MOUNTAIN EXPERIENCE.
Don't worry about being in one place the entire time, we want to show you all the best places while progressing your own snowboarding. Our aim on the Real Snowboarding winter camps is to establish your confidence, progress your ability and develop your style. All of these attributes are achieved on and off the mountain.
YOUR COACHES
Our snowboard coaches are all fully qualified to work in France and all come from the British Association of Snowsports Instructors, qualified to the highest level. We are here to facilitate your learning and we will use our experience and knowledge to ensure you learn with confidence and develop your style.
LAID BACK LUXURY IN THE ALPS.
We will be staying with the amazing Hideout Hostel, set in the heart of the Morzine village it's a perfect place to be based for a week in the French Alps.
For £850 it's an incredible deal as you get so much included, all you need to do is book a flight and we can then pass you onto our transfer company who you can organise a return transfer from Geneva airport.
Year on year our March Camp brings back once first-time campers now friends to shred and enjoy the week!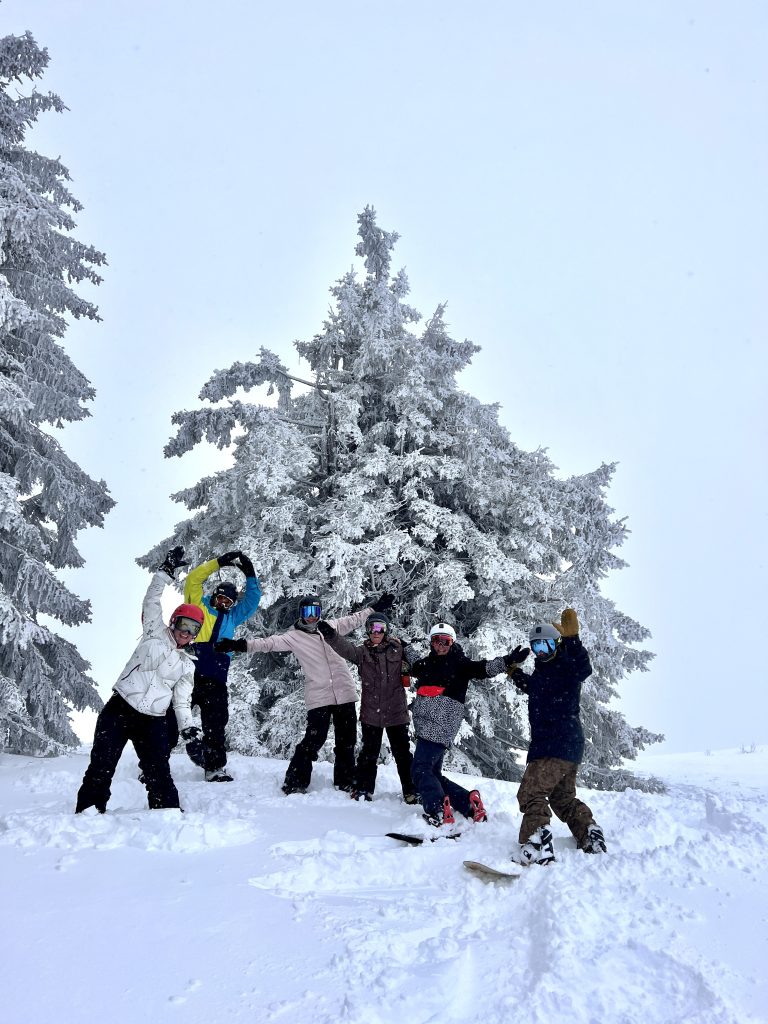 WHAT LEVEL SNOWBOARDER DO I NEED TO BE TO JOIN THE CAMP?
Our March Snowboard camp is aimed at improver level and above. We have enough coaches to split into groups depending on ability levels. If you are unsure of your snowboard level or where to identify this then just click here to find out your snowboarding level.
What is included?
7 nights stay
6 days shred and coaching with REAL Snowboarding coaches.
Daily Breakfast
4 nights dinners
Not Included:
Lift Pass
Airport Transfer
3 Evening Meals
Snowboard Hire