17th August 2023
The BEST Snowboard Camps in the World!
Winter 2023/24 SNOWBOARD CAMPS
Year after year our snowboard camps see a lot of returning and new faces, all of them have one thing in common……the love for SNOWBOARDING!  This year is going to be no different!
We have THREE mega weeks of camps running this season, we would love to shred with you this winter!
Early Winter Snowboard Camp – 16/12/23 – 23/12/23
Level: Beginner to Advanced
The BEST way to kickstart your winter.  This camp is for you!  The start of the winter is the perfect time to dust off those snowboard boots and refresh your skills, Or for those who never stepped foot on a board, enjoy the quiet mountains and learn the fundamentals early in the season and become a REAL (excuse the pun) snowboarder. 
REAL x TREELINE January Camp – 14/01/24 – 21/02/24
Level: Intermediate to Advanced
Teaming up with the AMAZING Treeline Chalets again this year we bring you a very special week!  
Daily coaching from REAL topped up with amazing chalet style catering and comfort from Treeline, what more could you want?!
Come and enjoy the amazing mountains in the heart of winter, cold fresh days, loads of snow, good people, it's dreamy!  
REAL March Camp – 17/03/24 – 24/03/24
Level: Intermediate to Advanced
March is when you can get a full season of weather in one week, just as the campers from last year! Started the week with some super fun park laps in slushy safe conditions and ended the week getting mega pow turns on some untouched secret spots!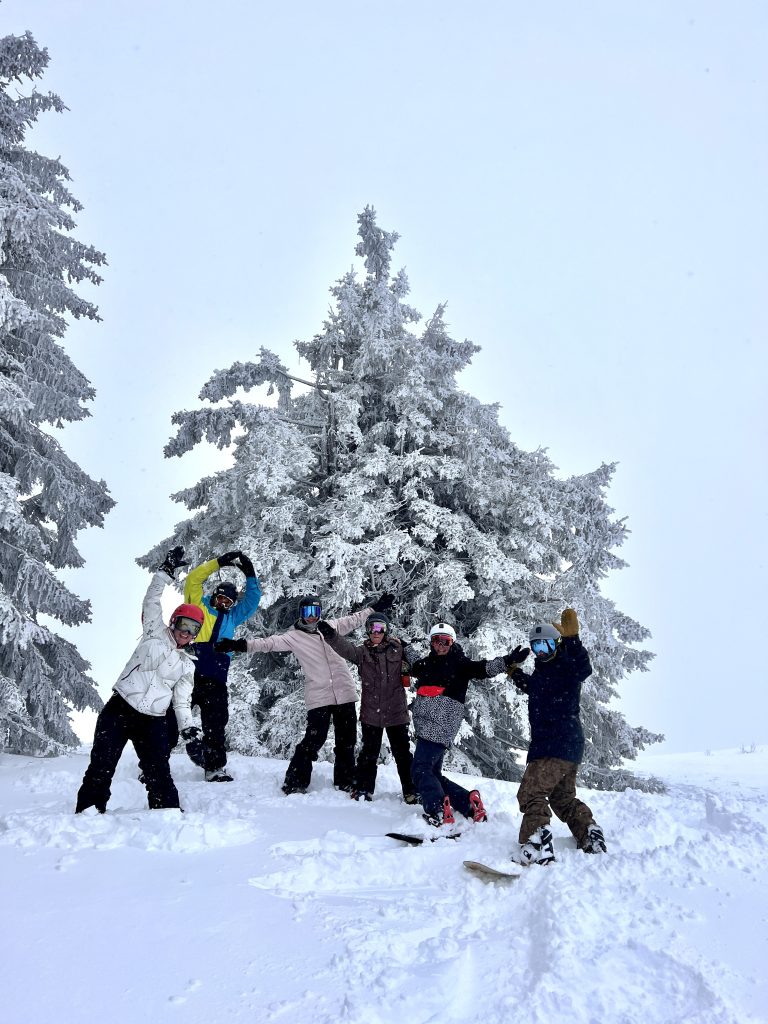 We look forward to seeing you on the hill!
Please get in touch if you have any questions.